Brasserie 2050 at Lowlands
Biddinghuizen, The Netherlands
Installation type
Multilayer linear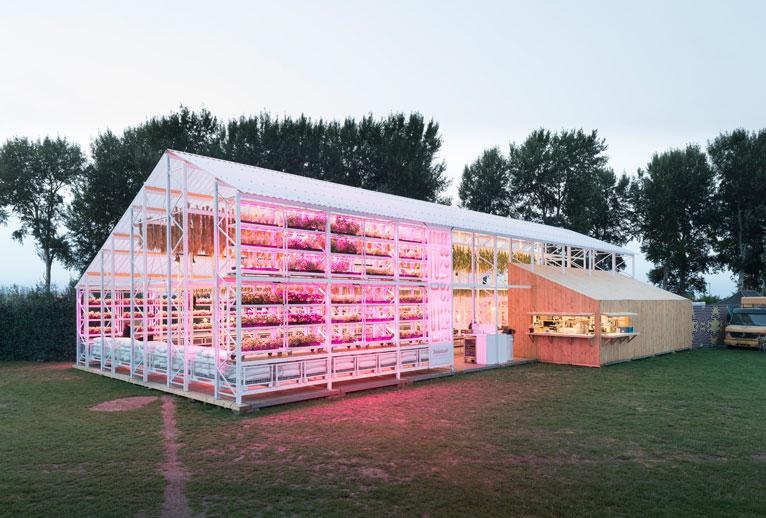 Restaurant of the future at Lowlands
In 2018 a special restaurant opened its doors at Lowlands Festival: Brasserie 2050. In 2050 the world needs to feed an estimated 10 billion people. To make this possible, the world's population needs to start eating in a more sustainable way. The pavilion housing the brasserie was conceived by the designers of Overtreders W as the barn of the future.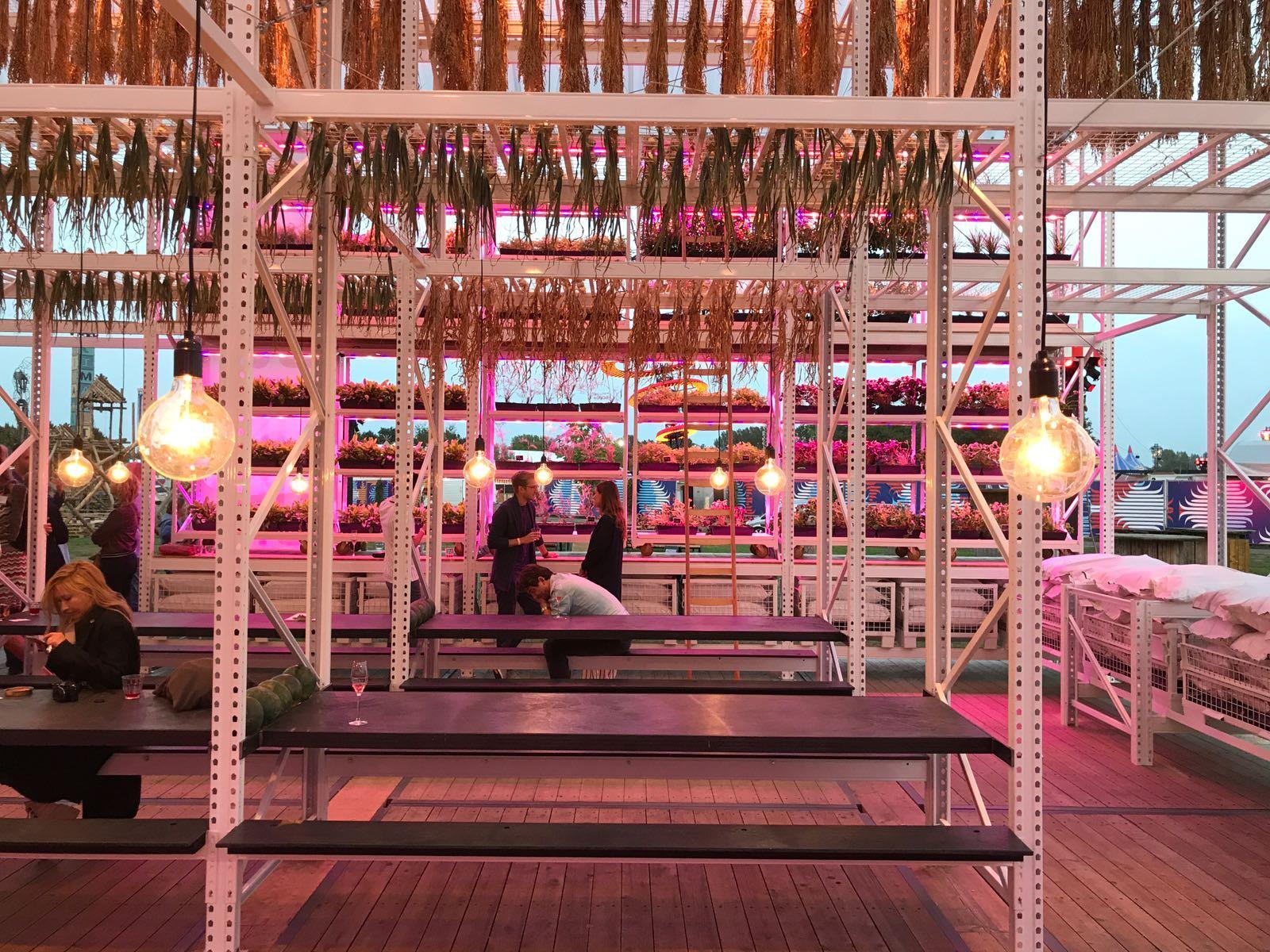 Zero-waste
Once Lowlands 2018 has come to an end, it didn't mean everything was thrown in the trash. The future of building is circular: making sure no resources are wasted. The barn of the future is made from borrowed, hired, and dismountable standard building materials that will keep their value after the barn is no longer in use. We provided our PFLs so the herbs and vegetables maintained fresh during the entire festival, so no food was wasted.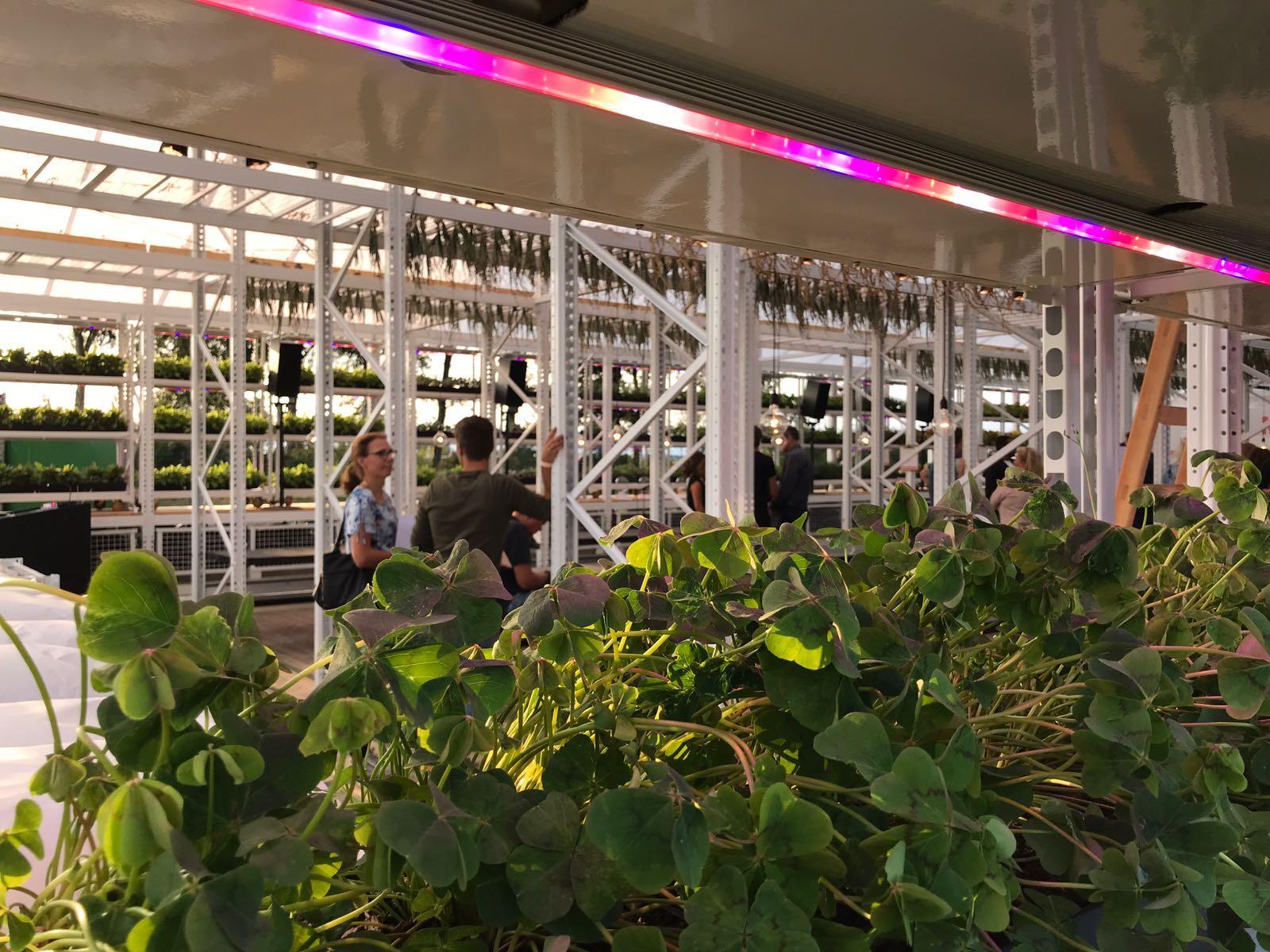 Overall setup
The main construction consists of standard pallet racks, the tables are made from recycled plastic. A stack of vertical farming cabinets filled with herbs forms the facade of the pavilion. We used 2 PFL-s lights with our RBS spectrum per layer on Danish trolleys. The distance between the layers is around 50cm. Above the tables onions, garlic, corn, and wheat are stored, mesh box pallets filled with bags of grain make sure the pavilion is not blown away by the wind. In this way, everything is reusable and nothing will be thrown away.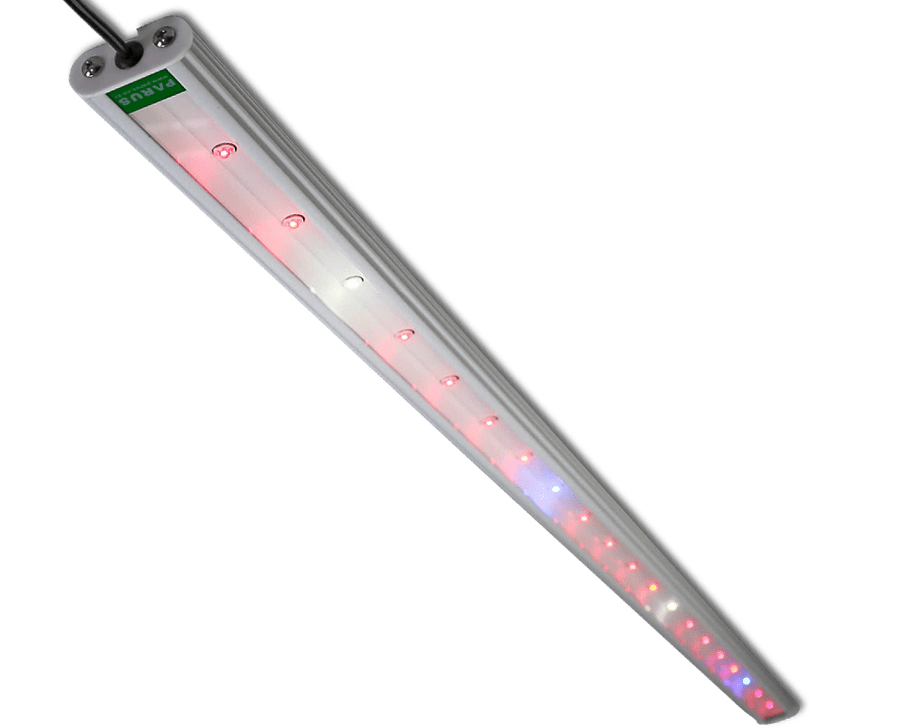 PFL-s Series 120cm
For this particular project we used the PFL-s Series in 120 cm mounted in Danish trolleys. This series is perfect for low and medium applications such as seedlings, cuttings and herbs. Therefore it's the ideal LED to be used inside of growing systems and trolleys to provide the herbs the exact needed amount of artificial daylight.