We provide LED lighting solutions for horticulture, office buildings and consumers. By providing sustainable and energy-efficient lights for plant growth we contribute to a more durable and sustainable society. Our knowledge centre provided specialised guidance to ensure your needs are fully met and surpassed. We bring you growth!
[nectar_woo_products product_type="all" category="all" columns="4″ orderby="date" order="DESC" carousel="1″ script="flickity" flickity_controls="arrows-and-text" flickity_heading_tag="h2″ carousel_script="flickity" per_page="8″ flickity_heading_text="Our latest products"]
Quality Over Quantity
Salient makes building websites easier than ever before.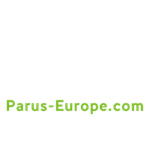 We provide 'Enlightened Growth'