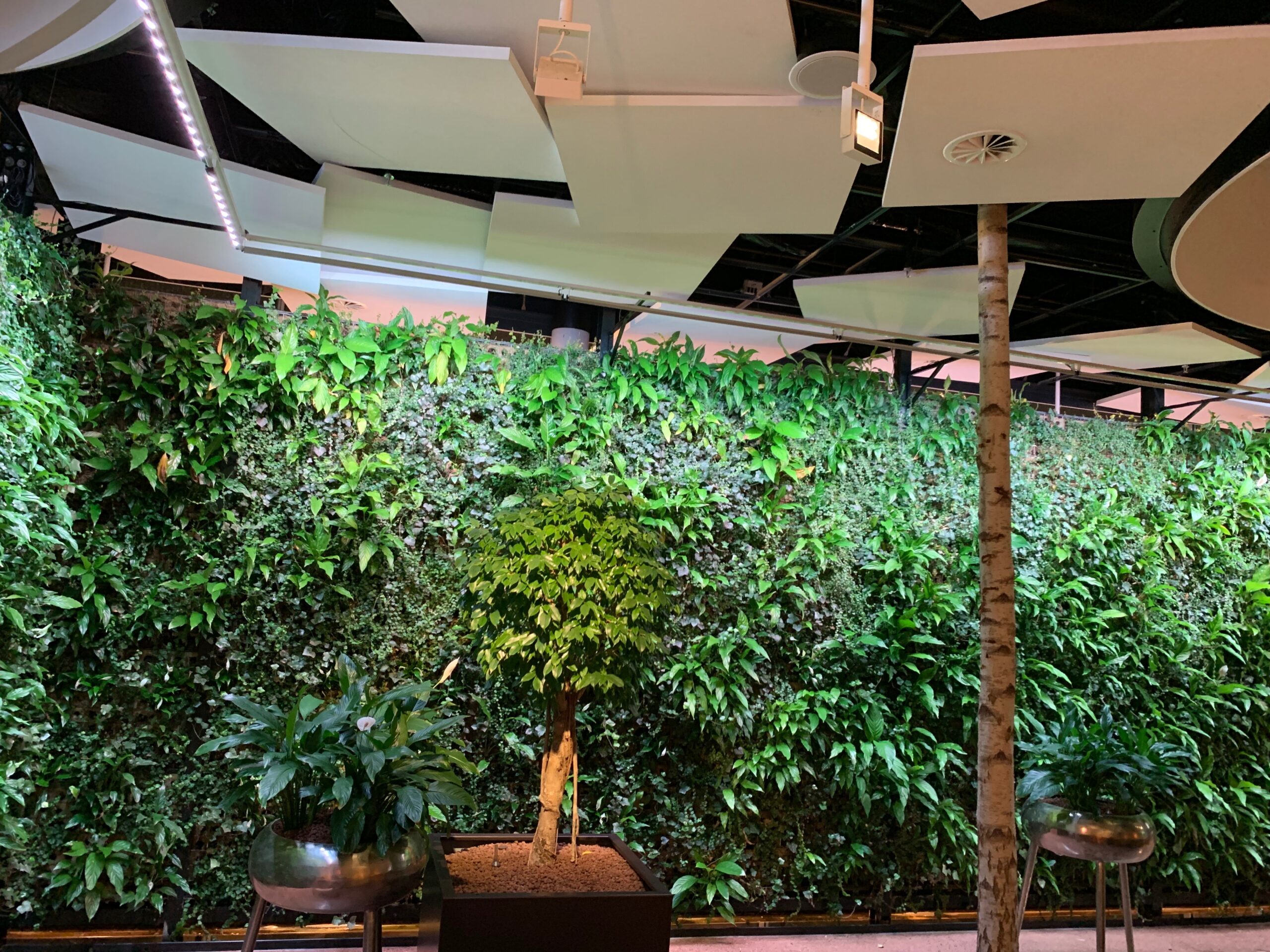 Angles of 30 to 140 degrees
Enabling a perfect light distribution in any situation possible
Ceiling mount
Easily mount the lamp to the ceiling and adjust the angle with included ceiling brackets
Visual color
The natural white visual color of the lights make your plants look even more alive
Different spectrums for different needs
Parus has spent years of research to optimize on visual and yield quality
Specific spectrums created for specific needs from your plants in your vertical farm, indoor, or greenhouse environment. Parus light spectrums are designed for all plant stages,  letting you control the seasons or density of your crops.
From a visual white full and broad spectrum with 3.3umol/j to specific adjusted spectrums based on efficiency in your greenhouse of up to 4.0umol/j. Parus has a solution to all situations. Our scientists are working daily on improving the right colors in our spectrums.
Making the efficient visual white!
Our GrowWhite spectrum used for the Living Wall Series balances between the ultimate evaporation and photosynthesis while keeping the plant vegetative and generative growth conditions as close to nature as possible. Parus made the visual white spectrum as efficient as possible by lowering the yellow green to an acceptable range.
Growing type
Indoor plants
Application
Living wall, furniture
Growing height
Low, medium
Plant canopy to light distance
30 – 300cm
Intensity
5 – 20umol on the wall
Living Wall Series applications
The Living Wall Series used in various projects