Phalaenopsis greenhouse
Zuidbroek, The Netherlands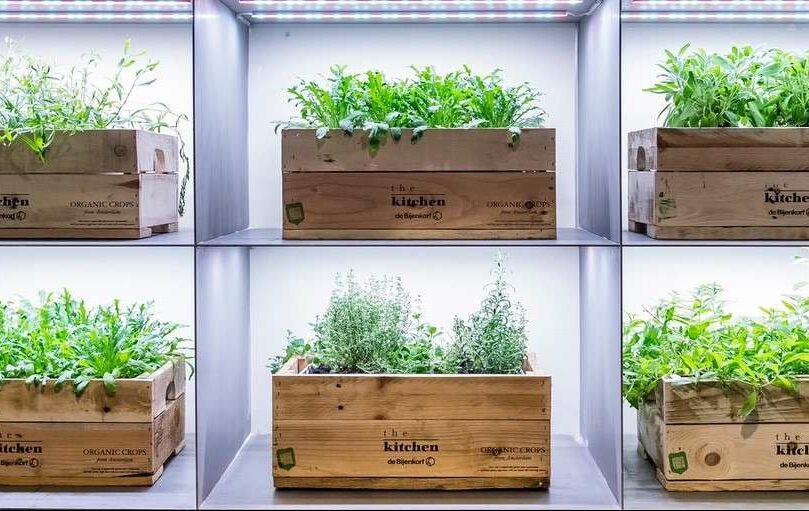 Three years later
After three years the herbs are still healthy and growing. As you can see in the picture, the herbs have grown into full and bushy plants. This is because the LED's are working as they are supposed to and haven't lost any power since day one. Customers of restaurant The Kitchen can continuously enjoy freshly picked herbs in their meals.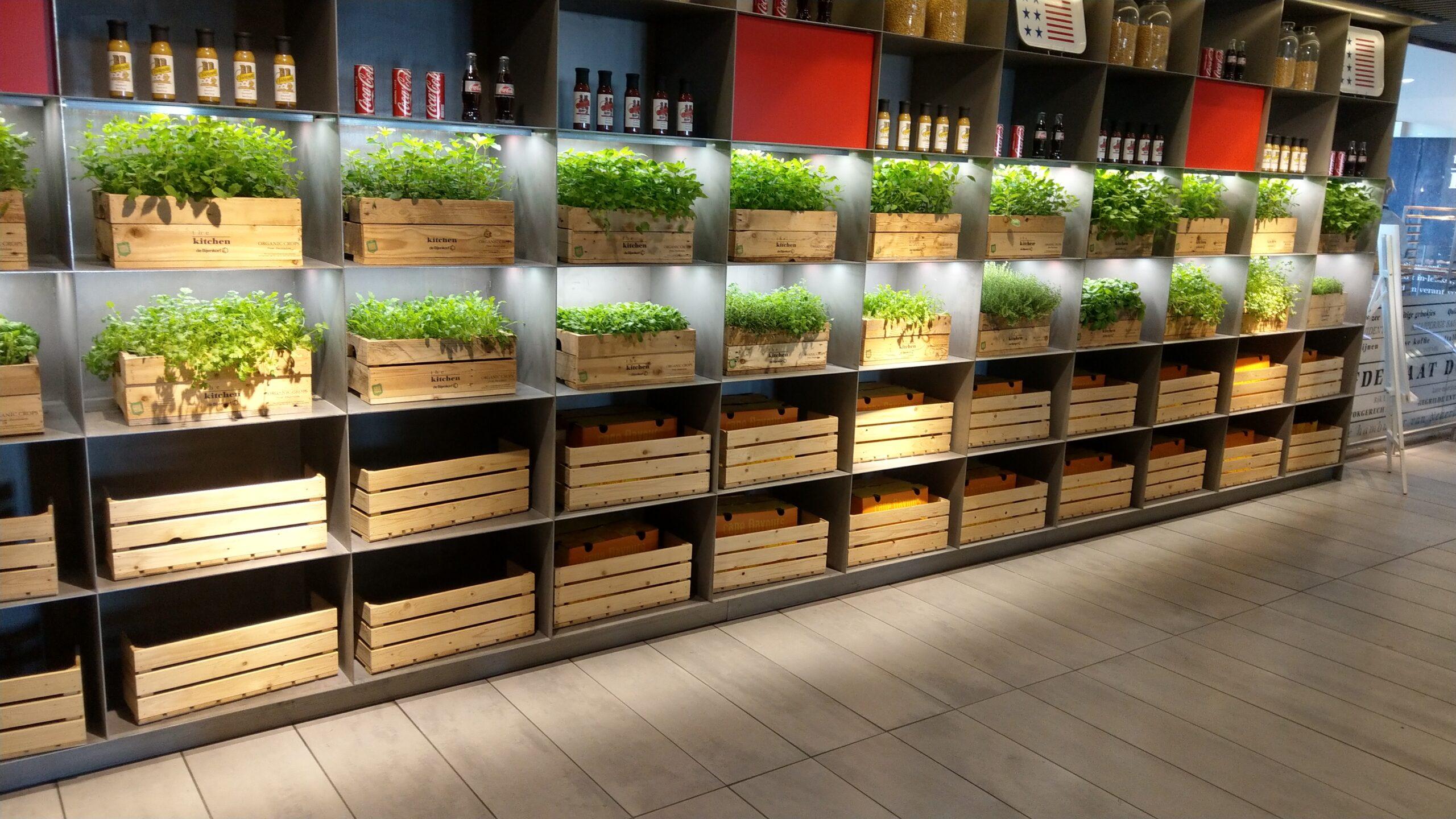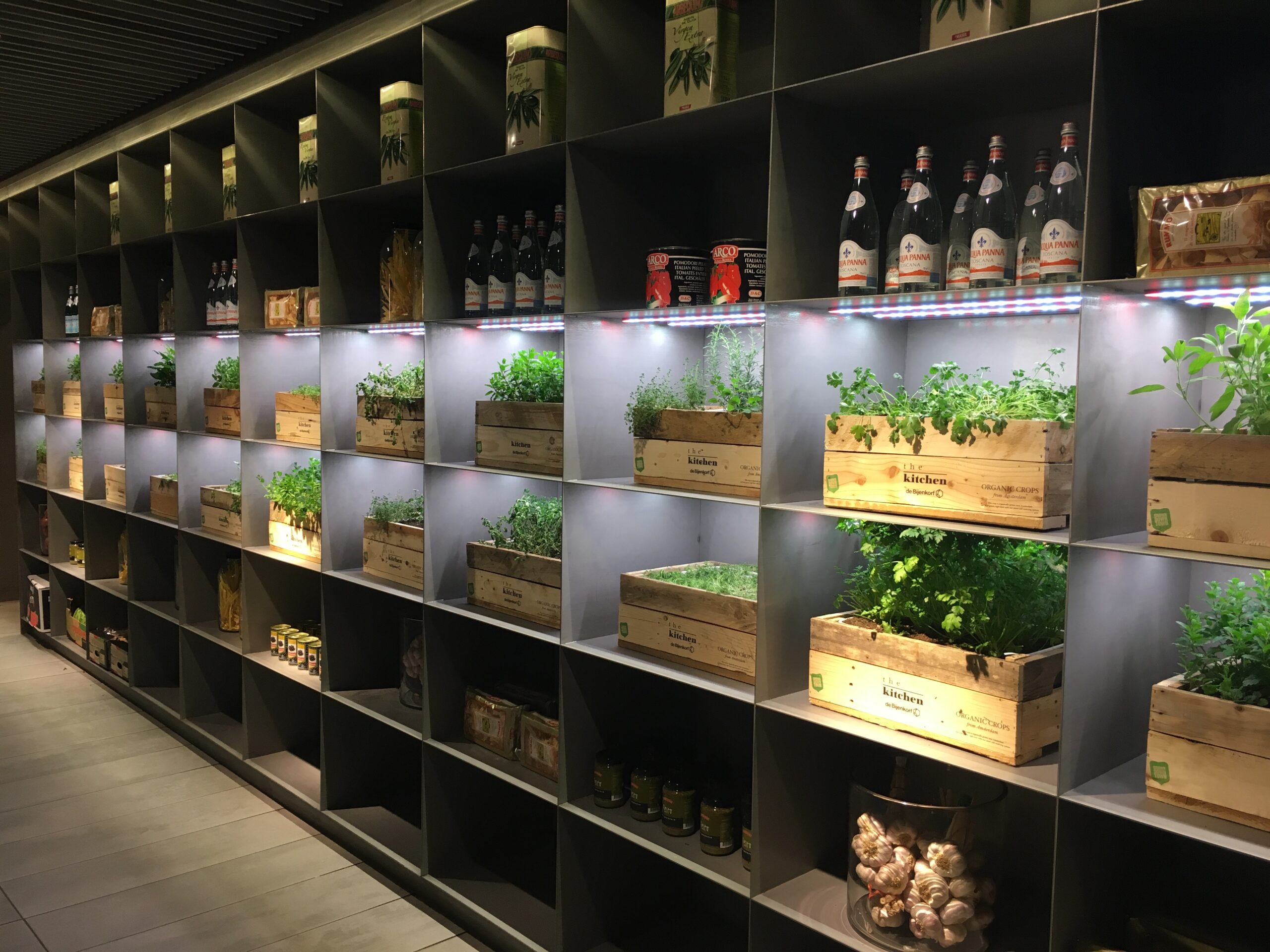 Overall setup
The seperation wall is made from densely packed open compartments which each have there own box with herbs. We used one T5 Series  in every open compartment. They are hanging [distance] to the herbs. The lights are on for [hours] a day.
T5 Series in 60 cm
For this perticular project we used the T5 Series in 60 cm. This series is perfect for low applications such as cutting and tissue culture. Therfore it's the ideal LED to be built in to the the HRBS seperation wall and provide the herbs the exact needed amount of artificial daylight.